Main Content
HRG
Hecht Real Estate Group
HRG is a full-service real estate brokerage assisting Central Texas with sales, leasing, and property management. We have been proudly serving the I-35 corridor from Austin to San Antonio since 2005. Buying real estate in the Central Texas area is a major investment in both time and money. However, with HRG's full-service brokerage, you can reap the rewards of Central Texas real estate ownership without the headaches.
Whether you are looking to sell, first-time home buyer, move-up buyer, looking for an investment property, or need a professional and reliable property management company, HRG is your 100% turnkey brokerage. We are dedicated to serving you and your real estate needs… let us be "Your Local Partner For Success"!
What Our Clients Say
"I highly recommend all the members of Hecht Real Estate team that I met through the Marshall Reddick Investment Club. Thanks again Craig for making everything go smoothly through the whole process from start to end. "
"I would continue to recommend Hecht Real Estate to my clients that are looking to purchase an owner occupied or investment property. "
"Thanks for everything… I and especially my wife were very impressed with you and your team. "
"I just wanted to say thank you for all of your help in locating and closing our first Austin property. You were real trooper hanging in there with us every step of the way. As a beginner investor we really appreciated your constant availability and patience with our numerous "rookie" questions. We are thrilled with the house we purchased! We can only hope our future investment purchases turn out as good as this one has. Thanks again for making this sometimes painful learning process such a positive experience. "
"I had the very best experience with your office! From the beginning, your were very responsive and helpful in our search for the perfect investment property in Austin. You supported me with such care and attention upon learning of my special circumstance (the death of my husband), and then were willing to help me again once it became clear I would be able to move forward with the purchase on my own (which I knew to be a good one). You were always looking out for me (and still are)! In my view, the whole transaction was very smooth and easy. I would definitely do business with you again, and would advise anyone looking for a home in Austin to do the same. "
"Craig, you were the one that made the whole process seem easy. I thank you for your hard work and your great follow up and that by the way is what really sold me- your quick response by phone or email was appreciated. "
"Thanks for all your help in assisting me in purchasing a property in Austin. You were almost always available when I had a question, and if you weren't you would get back to me right away. Your advice in selecting a property led me to make the right choice. There are not too many agents who will continue to work late into the evening to provide superior service. YOU DID! I will highly recommend you to anyone who is looking to purchase a home or investment property in Austin. "
"It was wonder full experience working with you on the purchase of my property in Austin. Your hard work and dedication really surpassed my expectations. Every-time I contacted you requesting information about the progress of the purchasing process you surprised me with your quick responses. There were several times that I needed some information, and it was way after the regular working hours. I remember sending you emails around 8:00- 9:00 pm my time. To my surprise, your responses arrived within the next 20 minutes. I even thought that you were working 24 hours a day. I really commend you for being so dedicated to your job! I am sure that everyone who deals with you has similar joyful experiences working with such of professional person. Once again, thank you for your great service, guidance provided, and shared information during my endeavors. "
"I have recently purchased an investment property in Austin, Texas with Hecht Real Estate. I had the pleasure of meeting Craig, a Hecht Real Estate agent, who with his expertise was able to acquaint me with the Austin area and presented properties that would fit my portfolio. I found him to be very knowledgeable and he communicated with me over there phone and email about each and every question or step that needed to be done till my purchase was complete. They also offer property management services and have already rented my property. I would highly recommend him and his team to all Marshall Reddick Investors. You will have an agent who is trustworthy, professional, friendly and very competent and who will work with you to accomplish your goals in an outstanding area of the country. Thank you again Craig for making this such an enjoyable experience. "
Latest News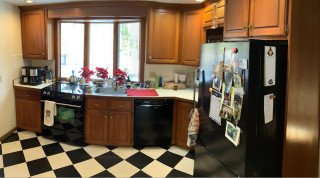 Dec 9, 2023
Before and After: 5 Kitchen Makeovers in 150 Square Feet or Less (15 photos)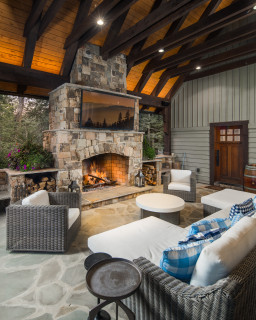 Dec 9, 2023
25 Cozy Covered Patios and Porches With Fire Features (25 photos)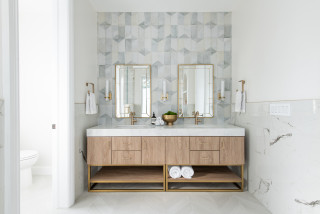 Dec 8, 2023
See How a Wood-and-Stone Vanity Inspires a Spa-Like Bathroom (10 photos)
Dec 8, 2023
Your Winter Home Maintenance Checklist (13 photos)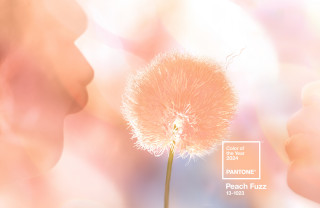 Dec 7, 2023
Pantone Picks a Peach for Its 2024 Color of the Year (17 photos)